Souvenir
Get acquainted with local specialties
Souvenirs
& Surroundings
One of the attractions of Sawatari Onsen
The proprietress of Ryumeikan recommends
Sightseeing in and around the small spa town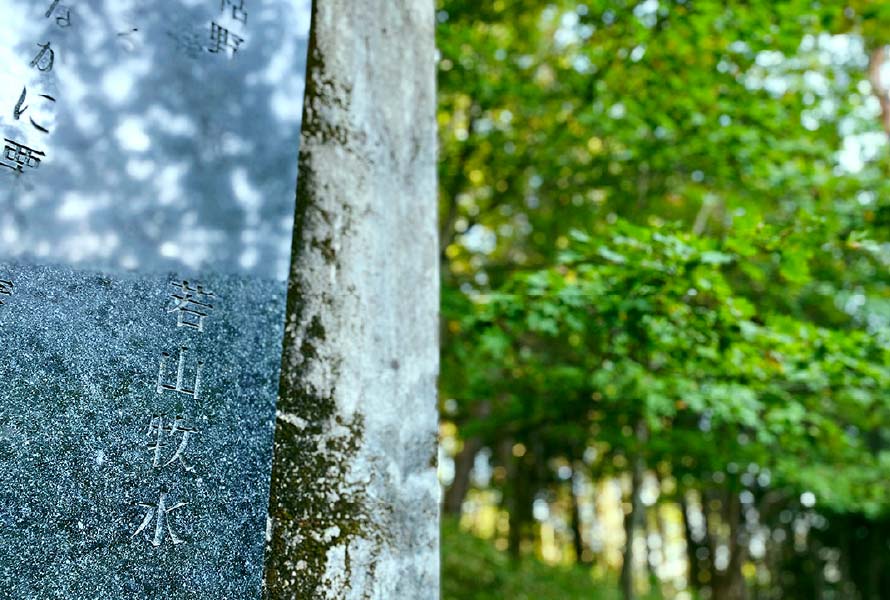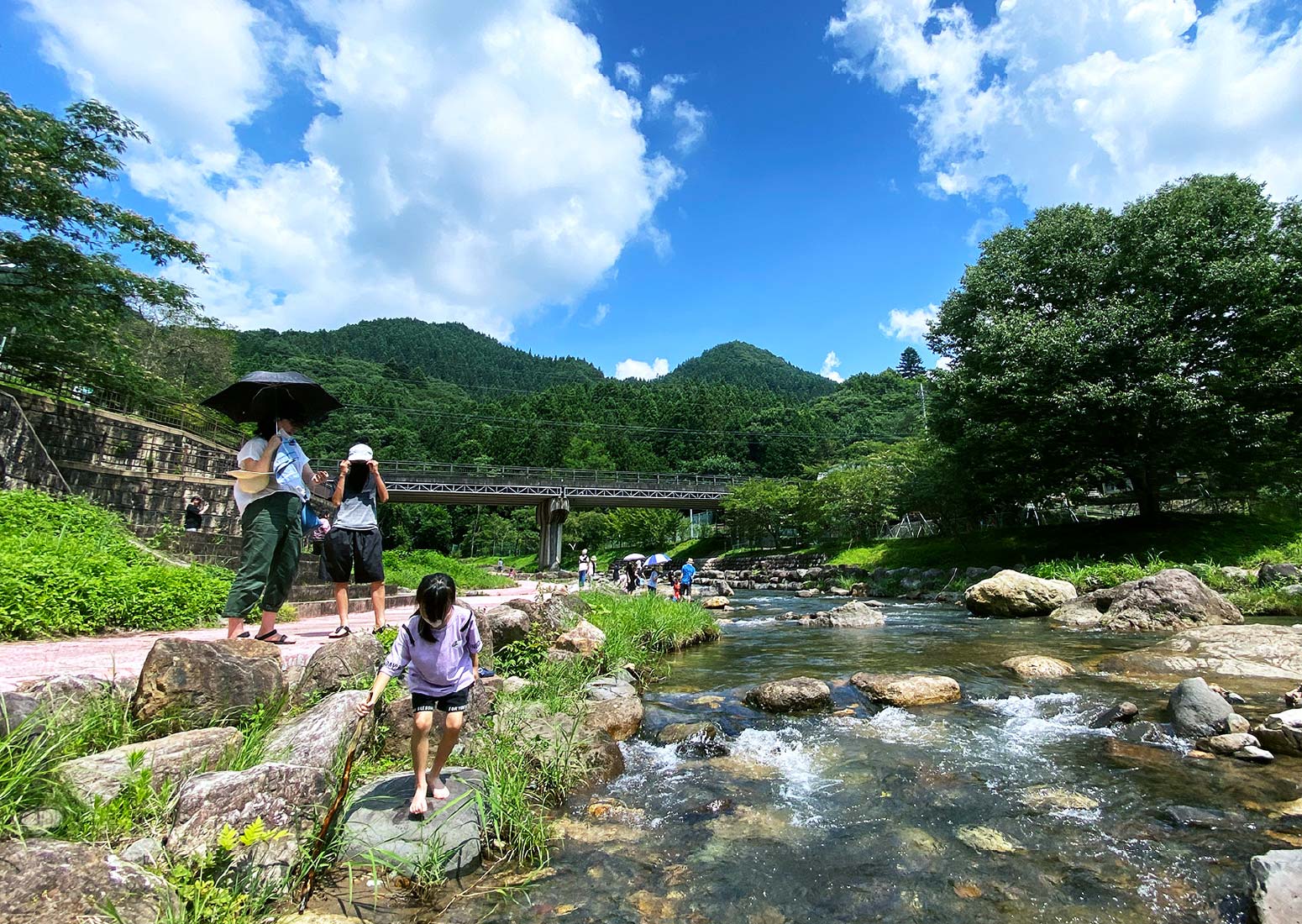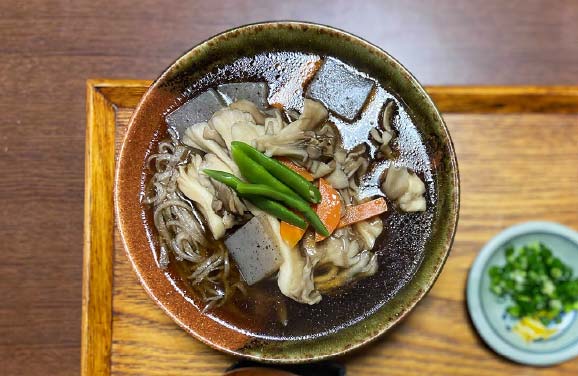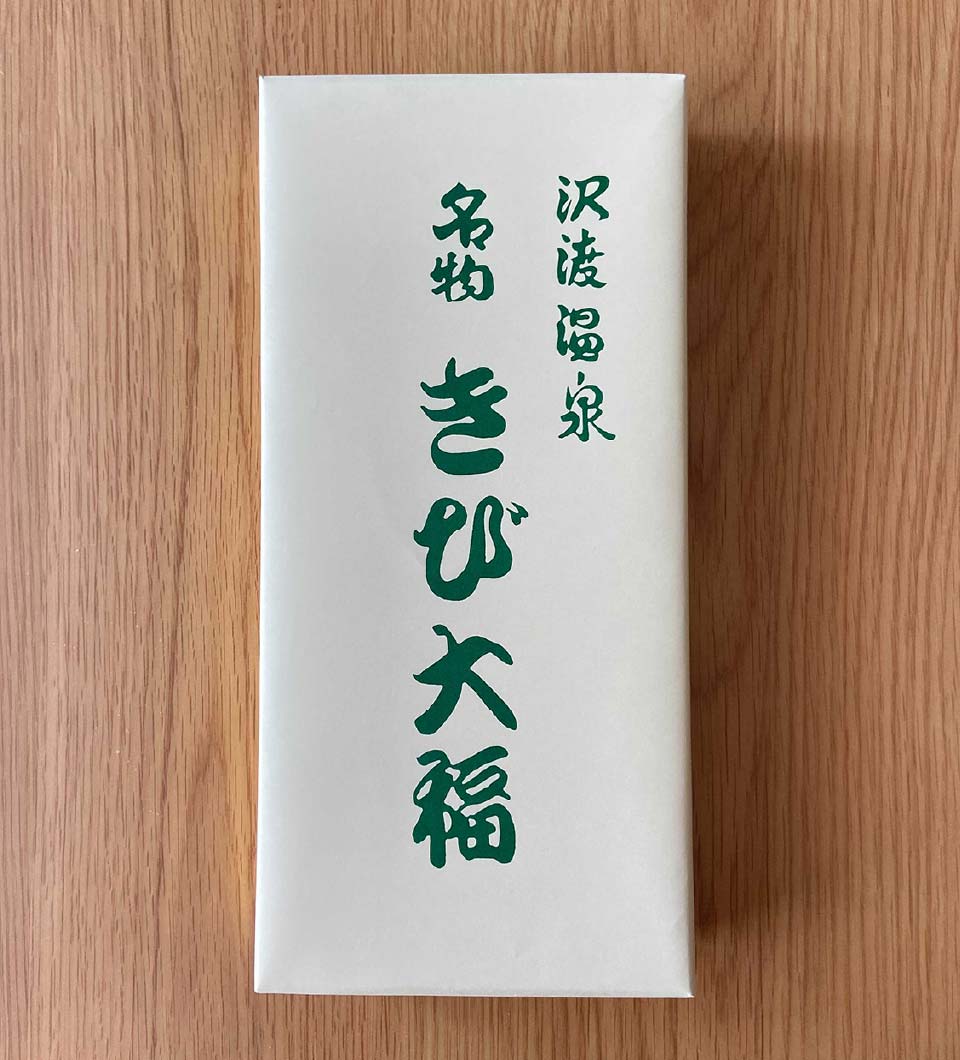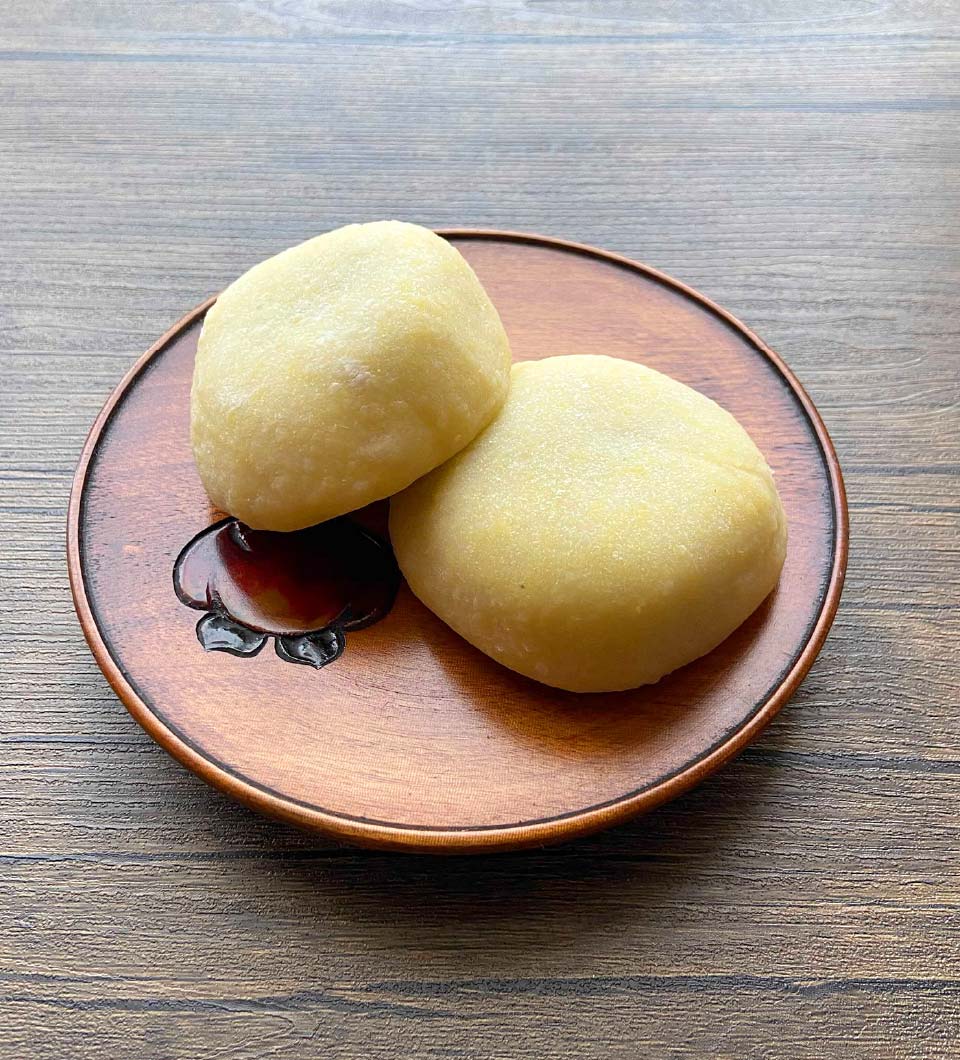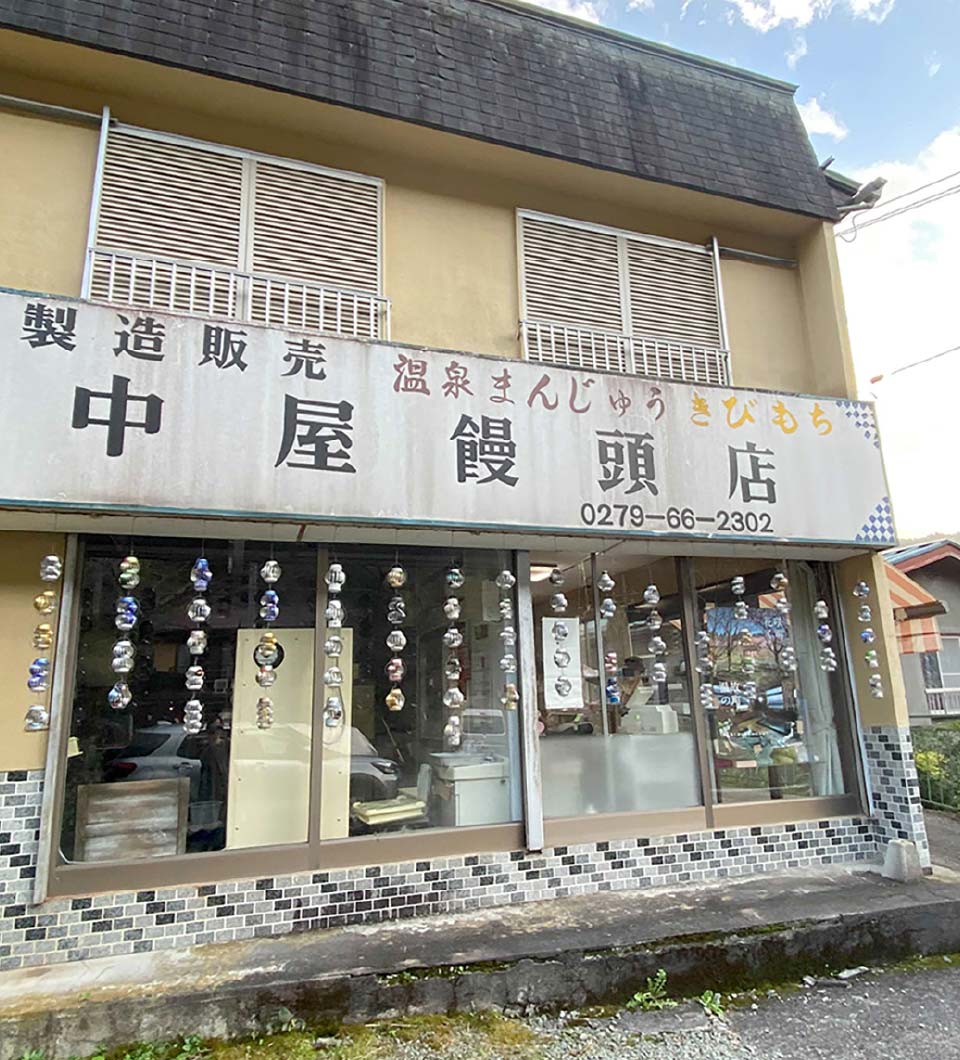 Nakaya Manju
Kibi Daifuku
When one thinks of hot springs, they can't help think of onsen manju. This is the only manju shop in Sawatari.
Onsen manju are made with homemade red beans from Hokkaido, and the fluffy brown sugar skin is filled with sweet red bean paste. Kibi Daifuku is also popular, and can be purchased individually.
Onsen-manju

80 yen per piece

Kibi Daifuku

150 yen per piece
Address
〒377-0541
2313 Kami Sawatari, Nakanojo-machi, Agatsuma-gun, Gunma
Phone number
0279-66-2302
Business Hours
8:00~17:30 Closed: Wednesday
Column
honey
There are several stores that sell homemade honey.
How about pure, natural honey?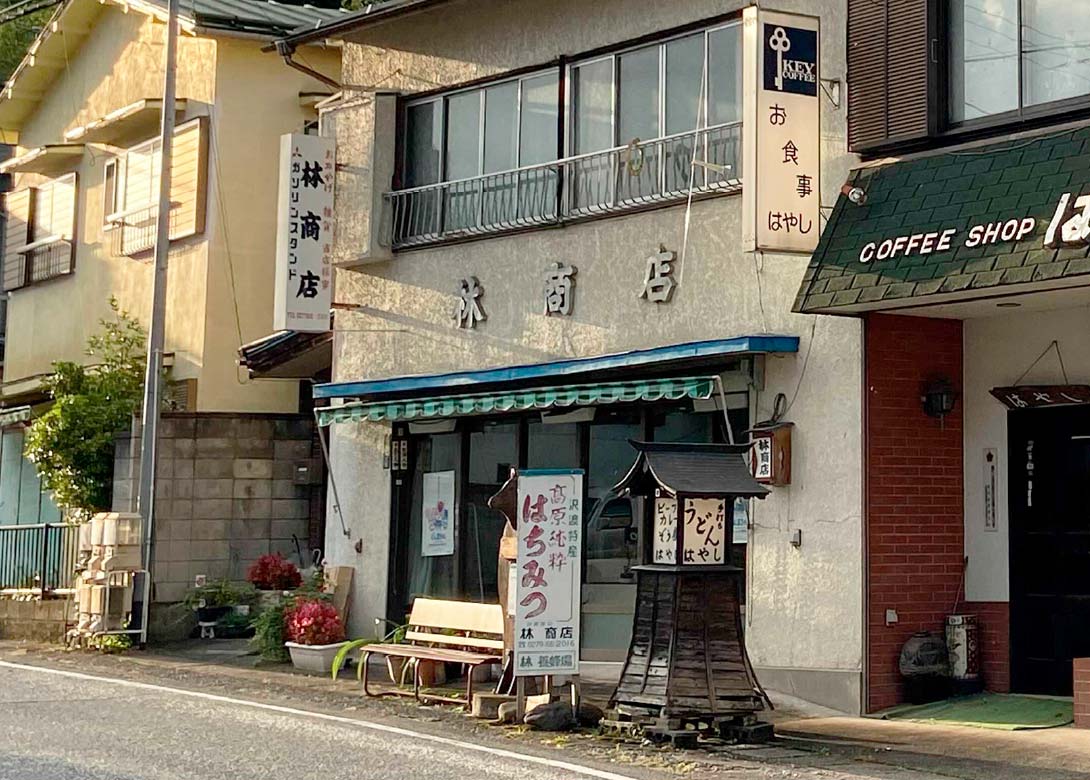 Tourism 01
Sawatari Onsen Street
This is a town where you can walk from one end to the other in just a few short steps.
Everyone in town knows each other. Why not take a leisurely stroll in the neighborhood?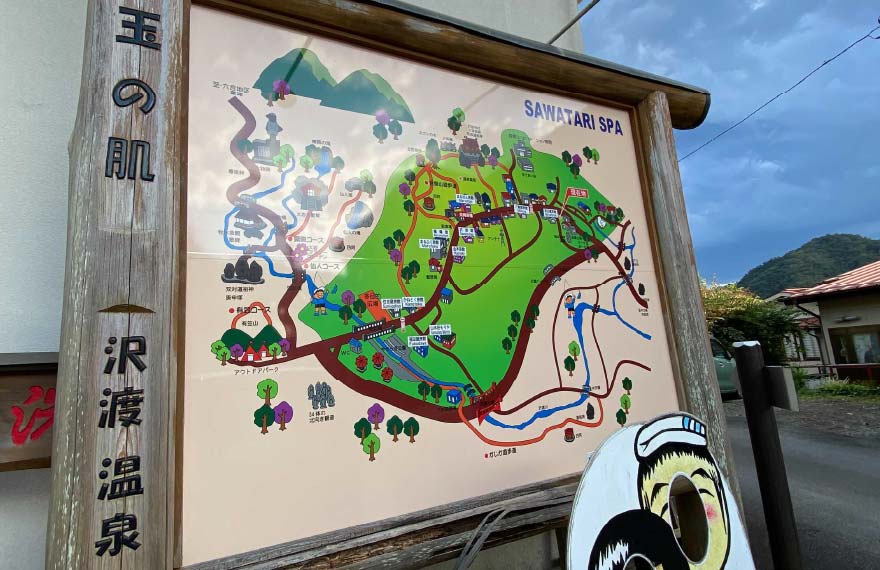 The following poem is found in the Manyoshu,
Volume 14, Songs of the East "Mikanokuni".
Manyoshu, Vol. 14-3540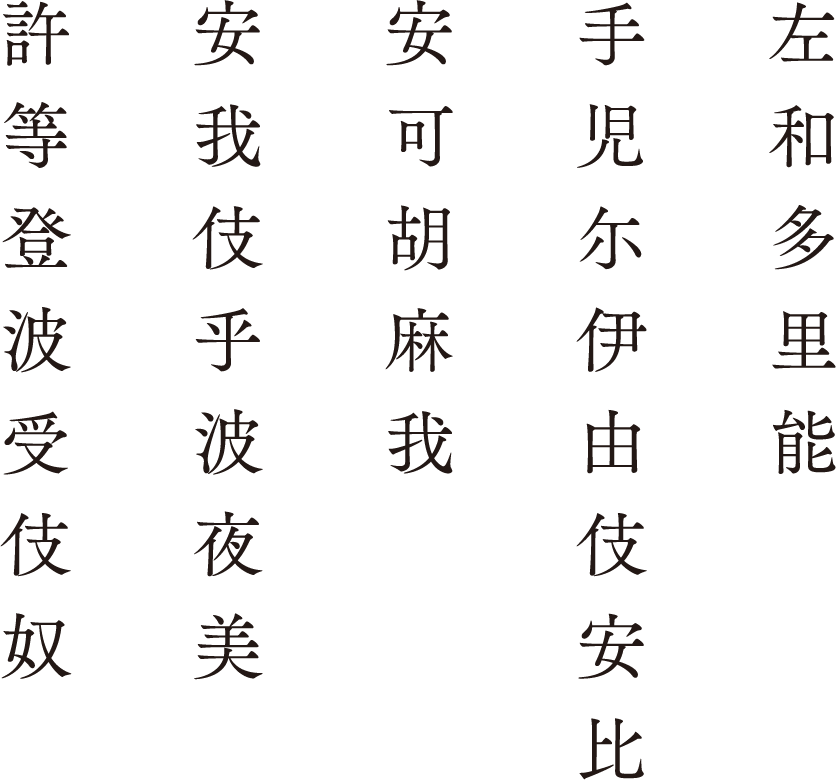 I met a young girl from Sawatari
Because my horse was fast on its feet
I passed without exchanging a word with you.
Although it is not definite that the location in the poem is Sawatari Onsen, this poem is carved on a natural stone monument 95 cm high, 55 cm wide, and 25 cm thick. (Manyo Poem Monument in Sawatari)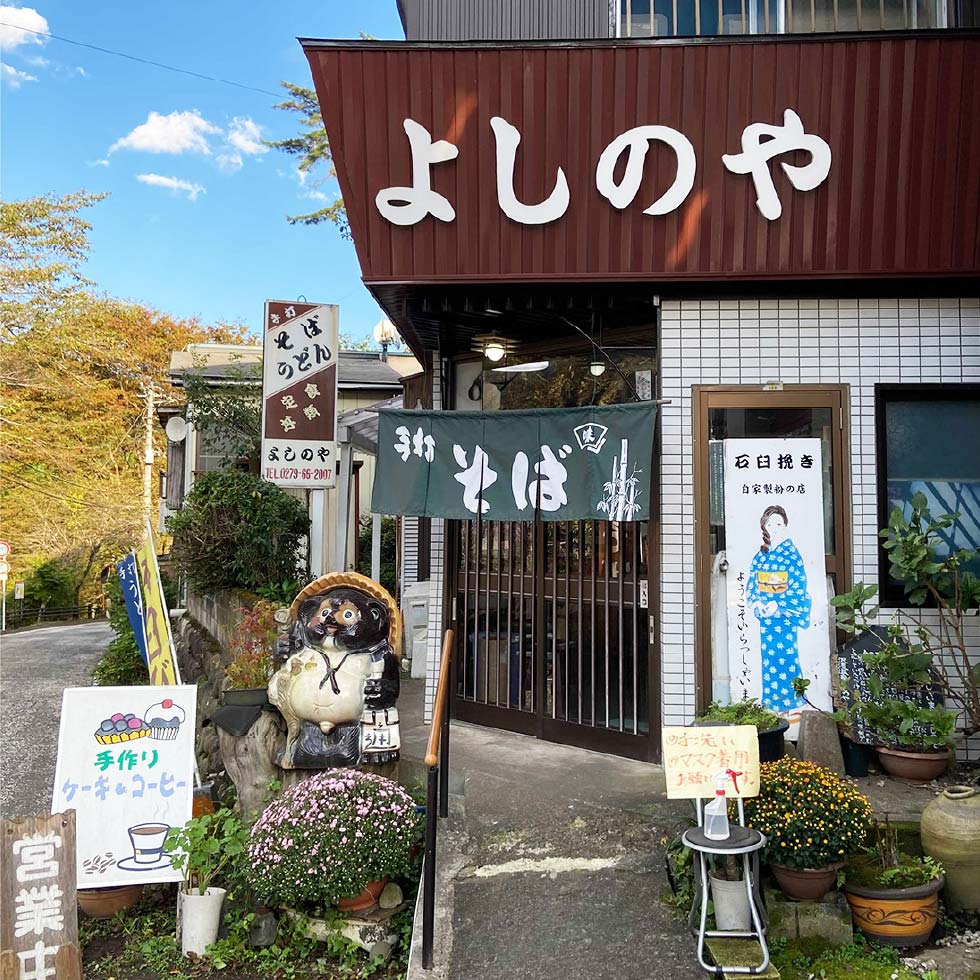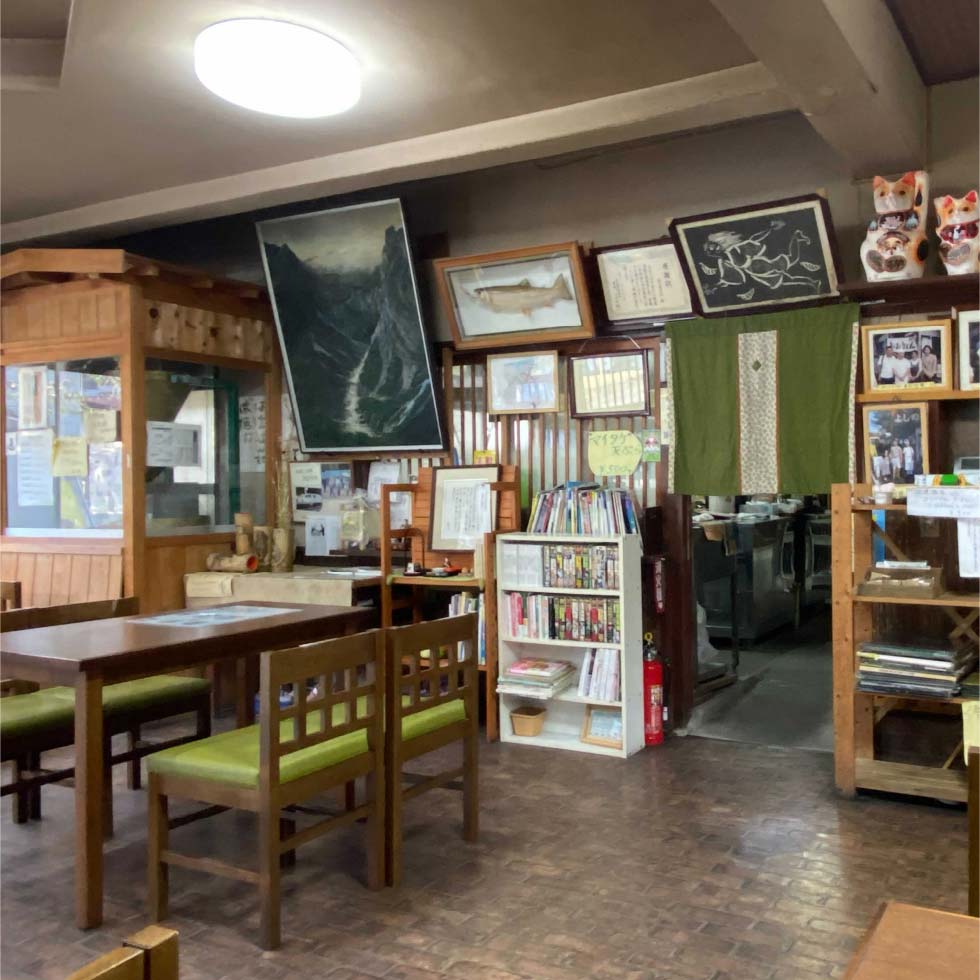 Yoshinoya
A handmade soba noodle shop located at the top of the hill in Sawatari Onsen town.
They also deliver cakes. Cheesecakes and gateau chocolates are 400 yen. Showa Croquette is also a popular item.
Address
〒377-0541
2159 Kami Sawatari, Nakanojo-machi, Agatsuma-gun, Gunma
Phone number
0279-66-2007
Business Hours
11:00~19:00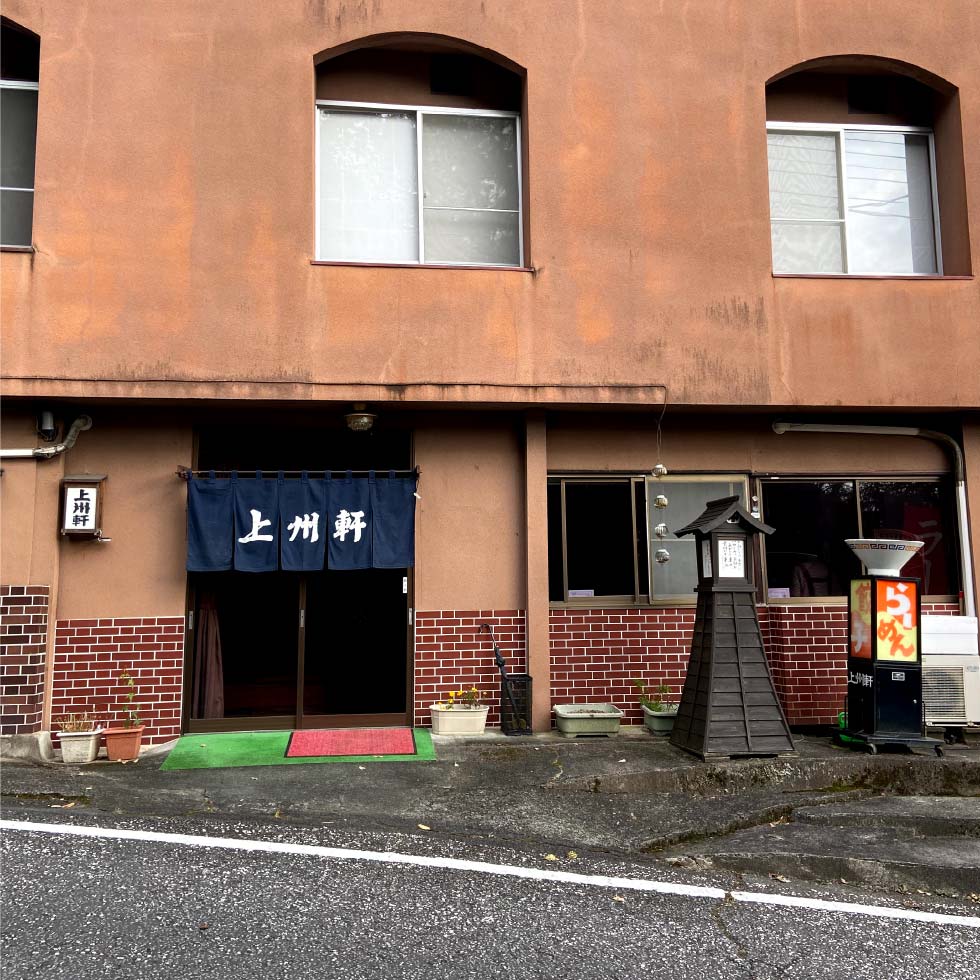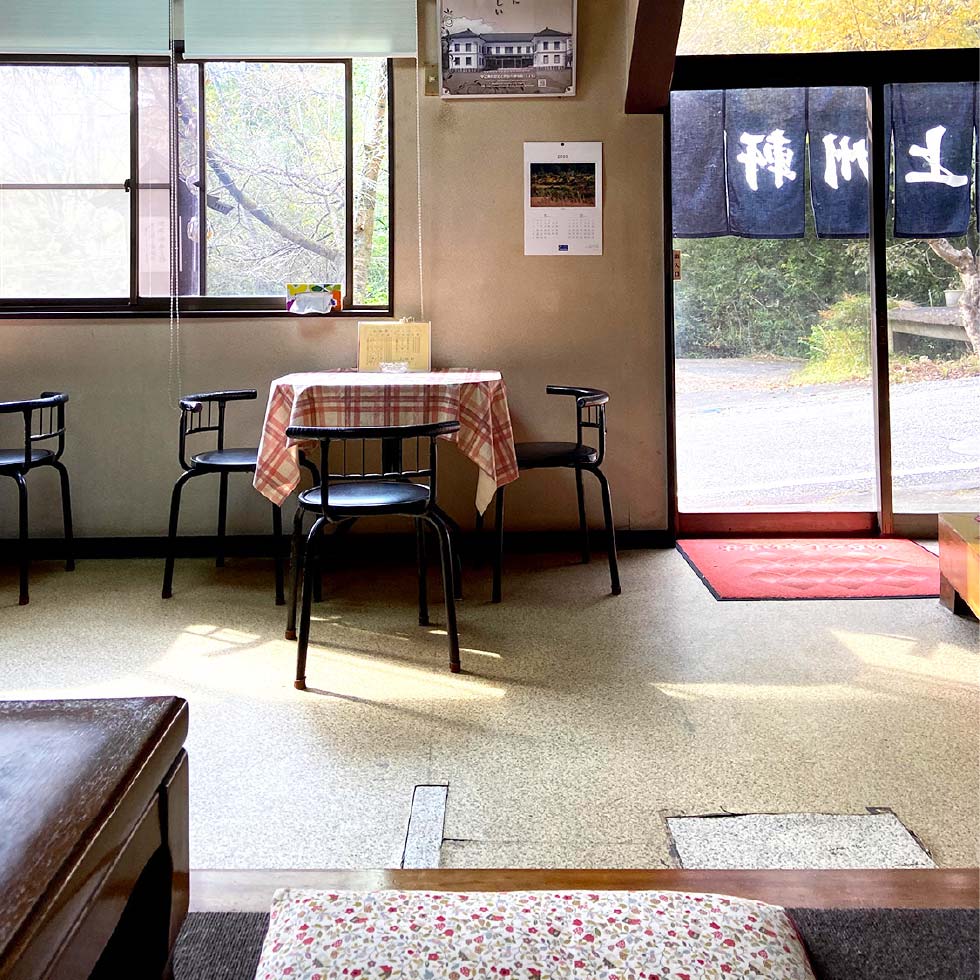 Jyoshuken
Cheap and hearty Chinese restaurant.
Chilled Chinese noodles are highly recommended. Located downhill from Ryumeikan toward Sawatarigawa River.
Address
〒377-0541
2237 Kami Sawatari, Nakanojo-machi, Agatsuma-gun, Gunma
Phone number
0279-66-2102
Business Hours
11:00~19:00 Closed: No regular holidays
Walking Trail
This promenade offers a variety of scenery throughout every season. In May and June, when azaleas are in full bloom, the pavilion halfway along the trail is a perfect spot.
The trail is close to Ryumeikan, so feel free to take a stroll. From the parking lot of the public bathhouse next door, go up the mountain toward Konpira-sama, and you will find the trailhead to Mt.
Kanshayama Trail Time required: about 30 minutes.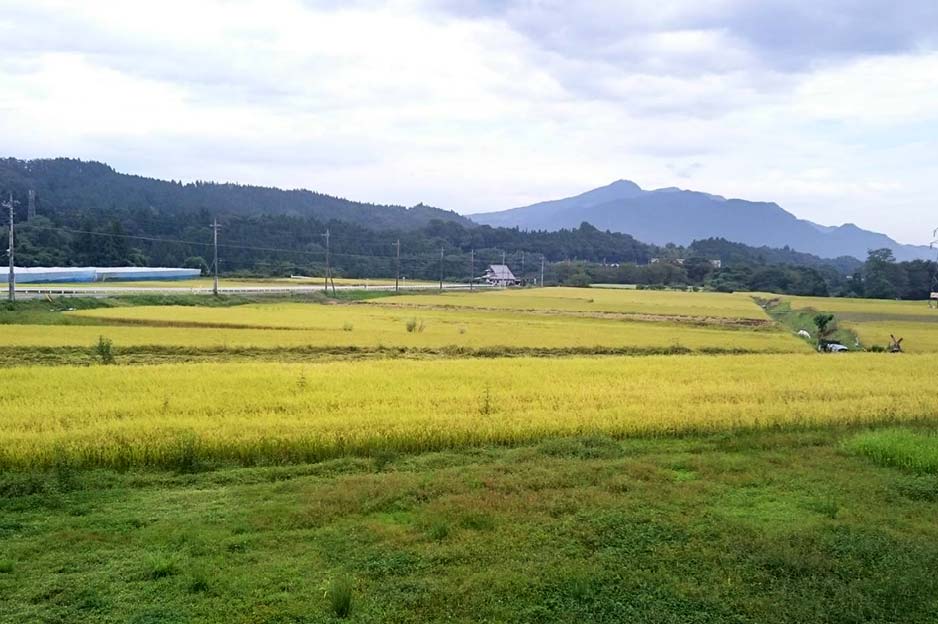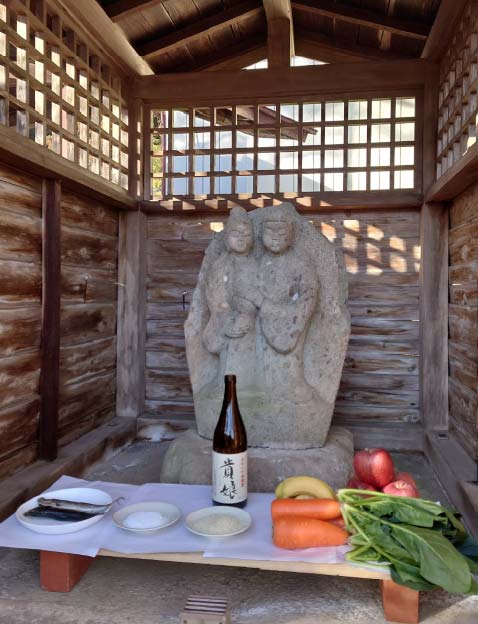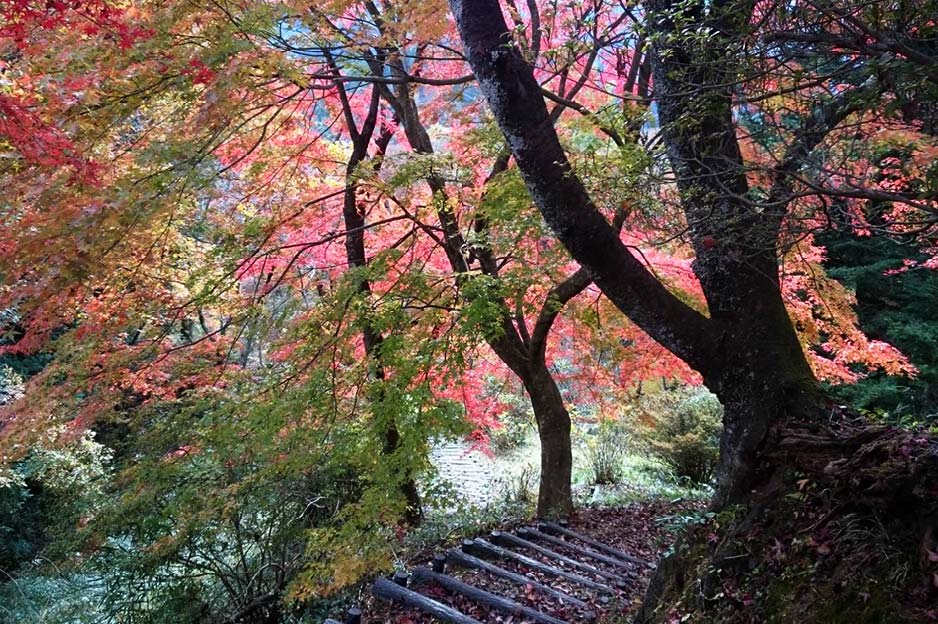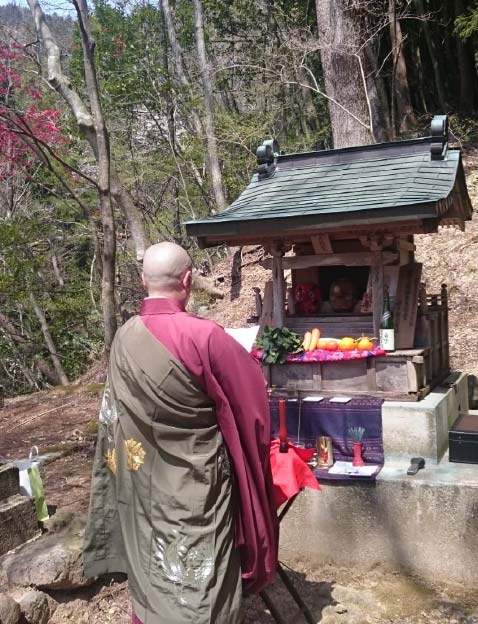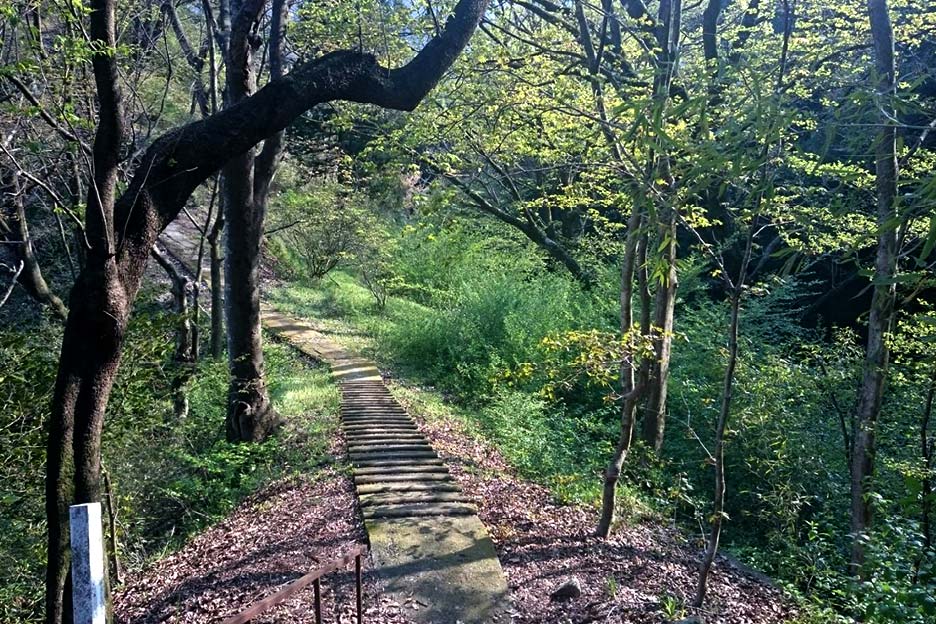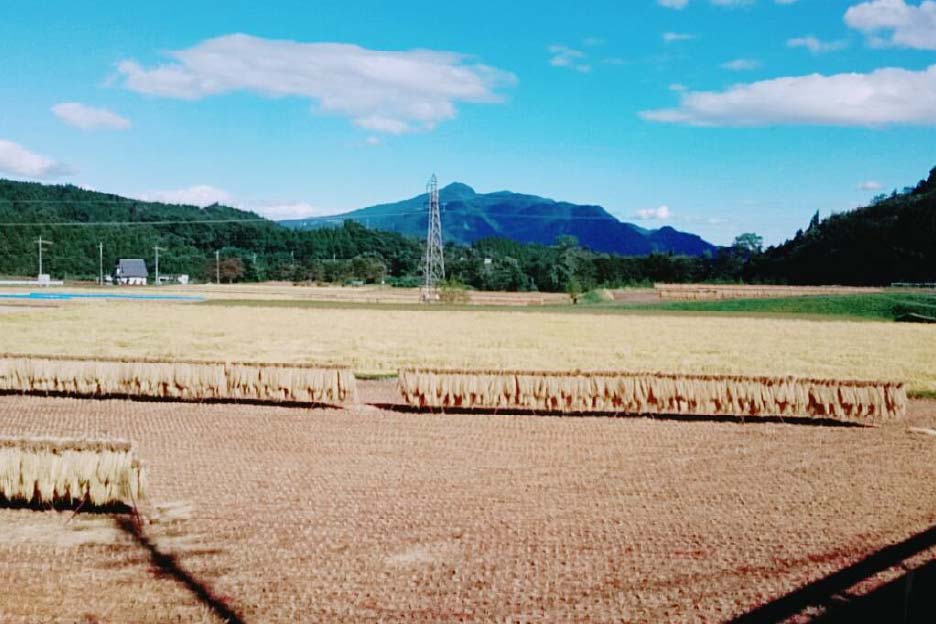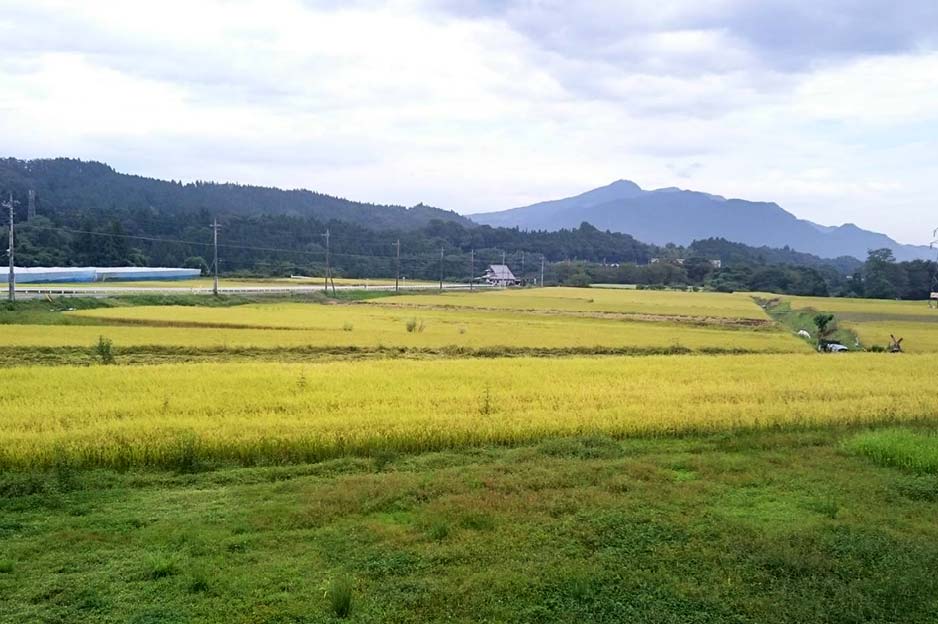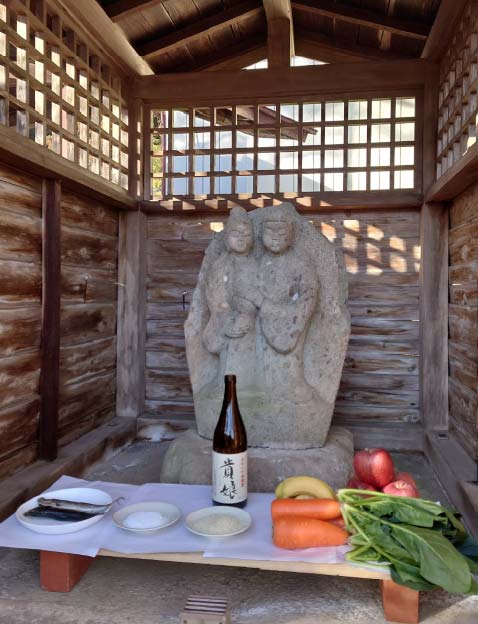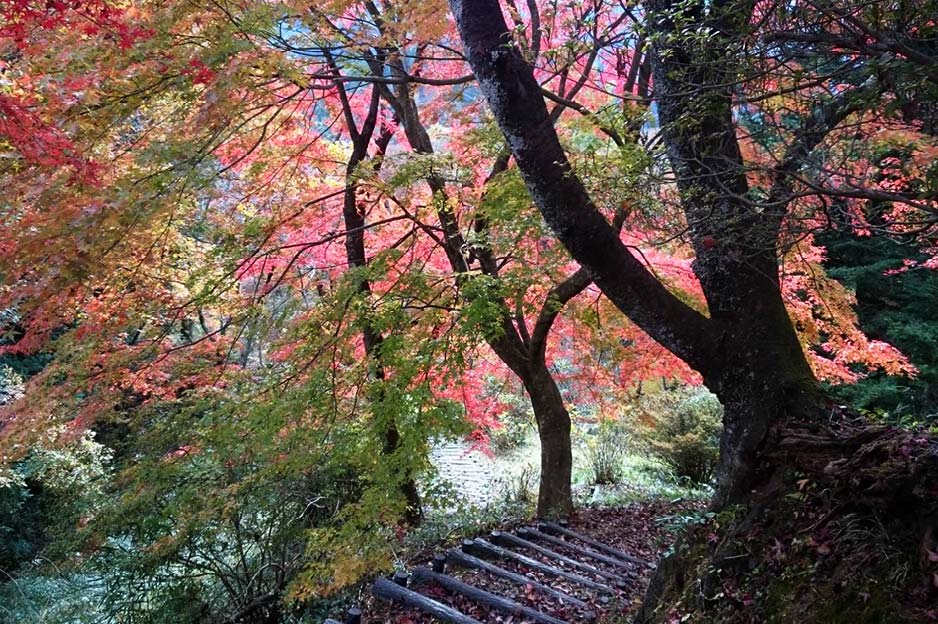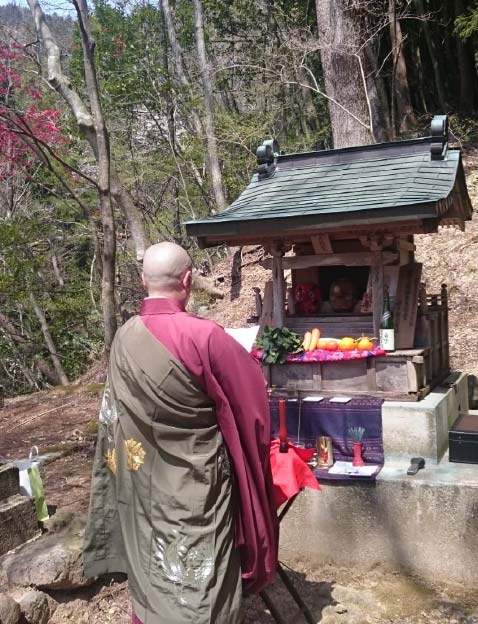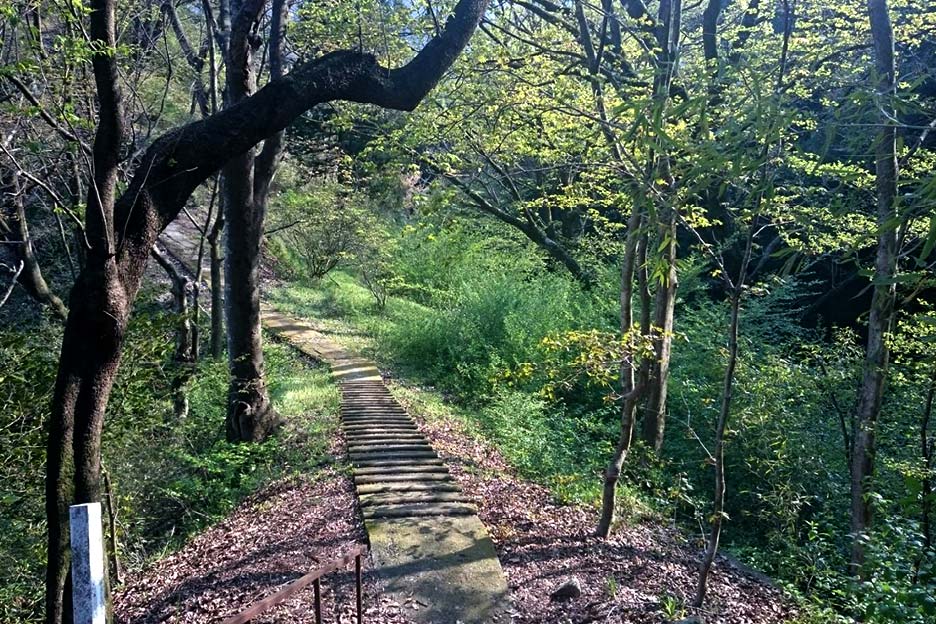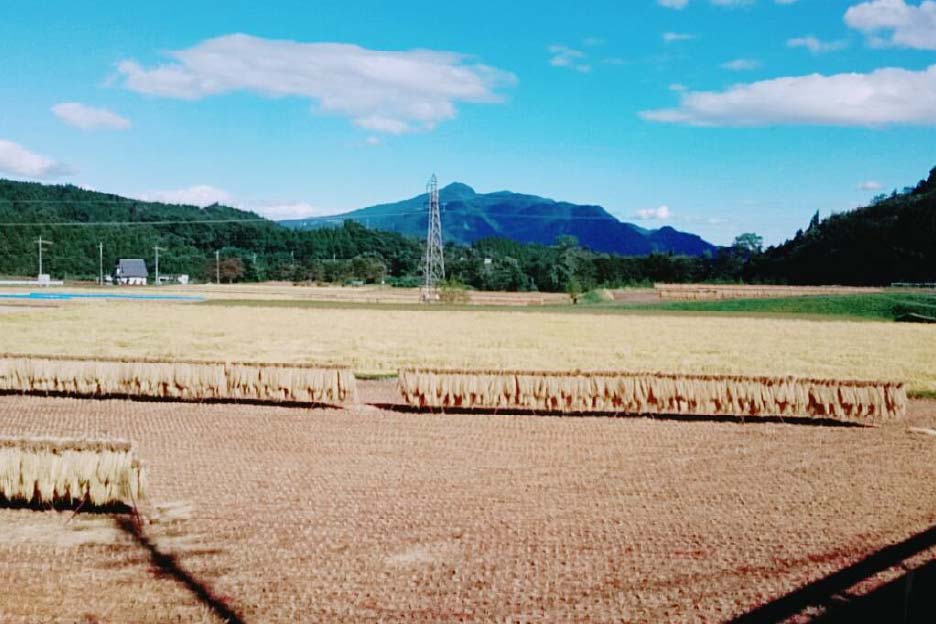 Bantsuri Seseragi Park
This park is located at the foot of the Bantsuri Bridge, named after the Dutch scholar Takano Choei, who was associated with Sawatari and enjoyed fishing there on his free time.
As the name "Seseragi Park" implies, the park follows along the Sawatari River, where the murmuring of the stream is soothing to the senses.
You can go down the stairs to the water's edge. A little upstream from the Bantsuri Bridge, the park is crowded with many river bathers during the summer. After soaking in Sawatari's hot spring, why not take a walk to cool off?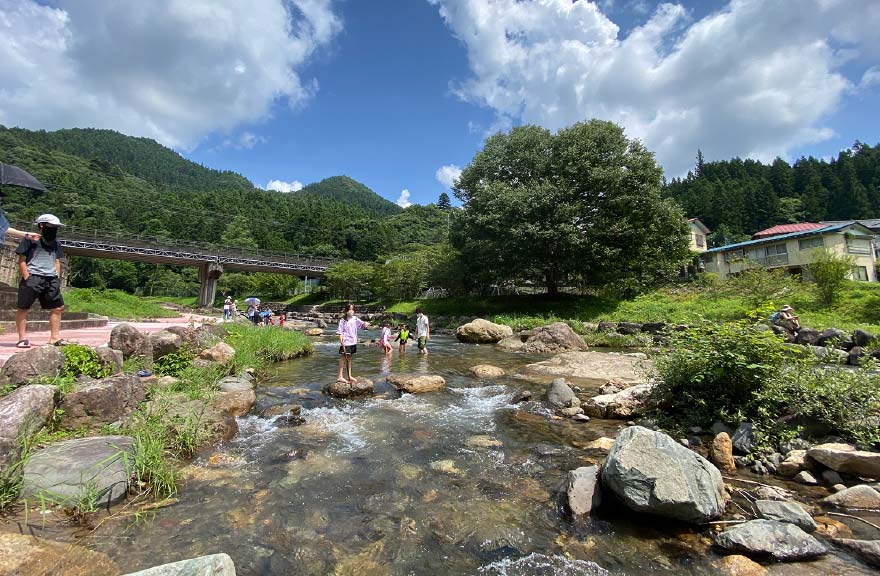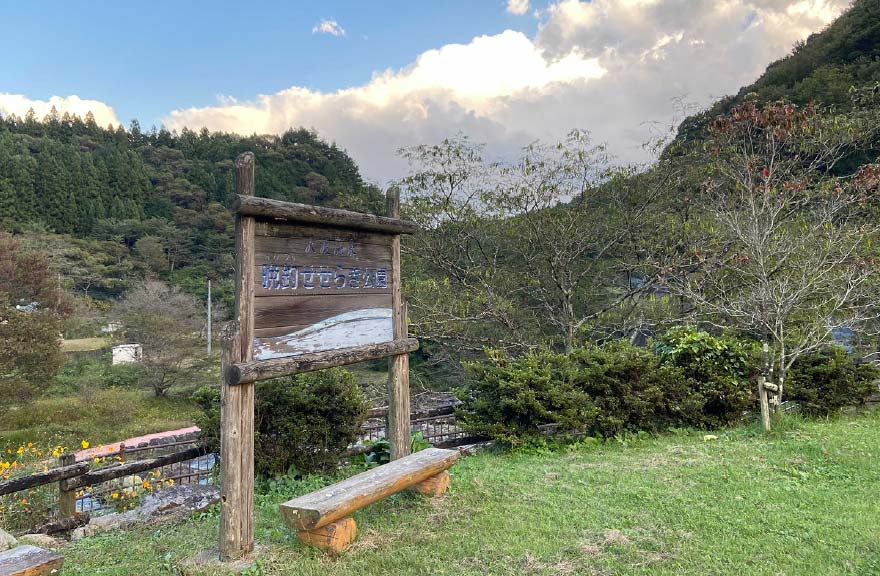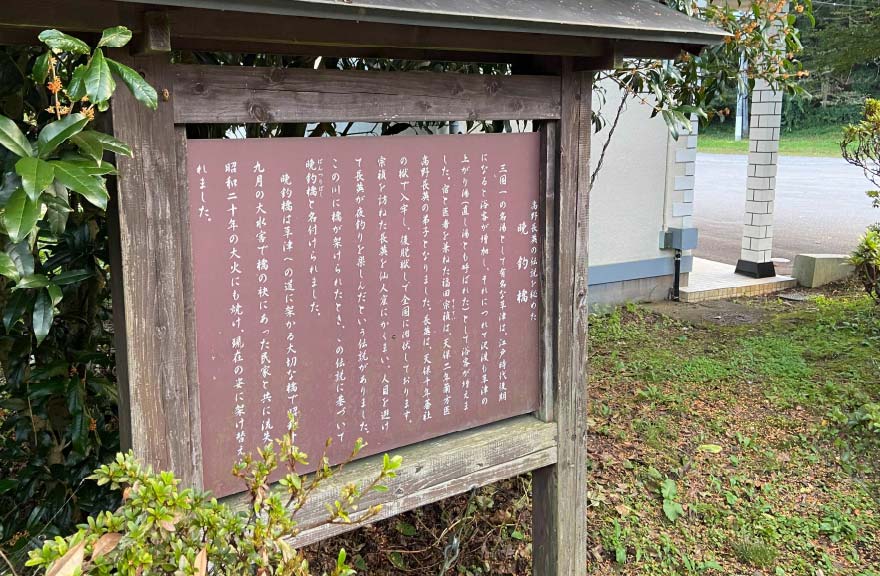 Nakanojo Gardens
Nakanojo Gardens is a collection of gardens consisting of seven gardens and a farm area. Throughout the seasons, they are decorated with a variety of plants.
Address
〒377-0433
2411 Oaza Orita, Nakanojo-machi, Agatsuma-gun, Gunma
>Google Map
Phone number
0279-75-7111
FAX:0279-75-7113
Opening Hours
9:00-17:00 (admission until 16:30)
Closed: Year-end and New Year holidays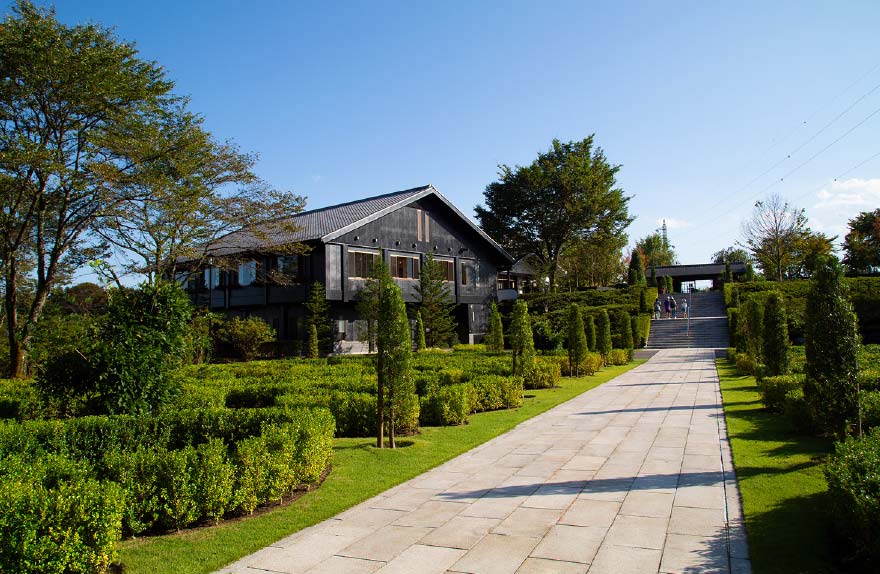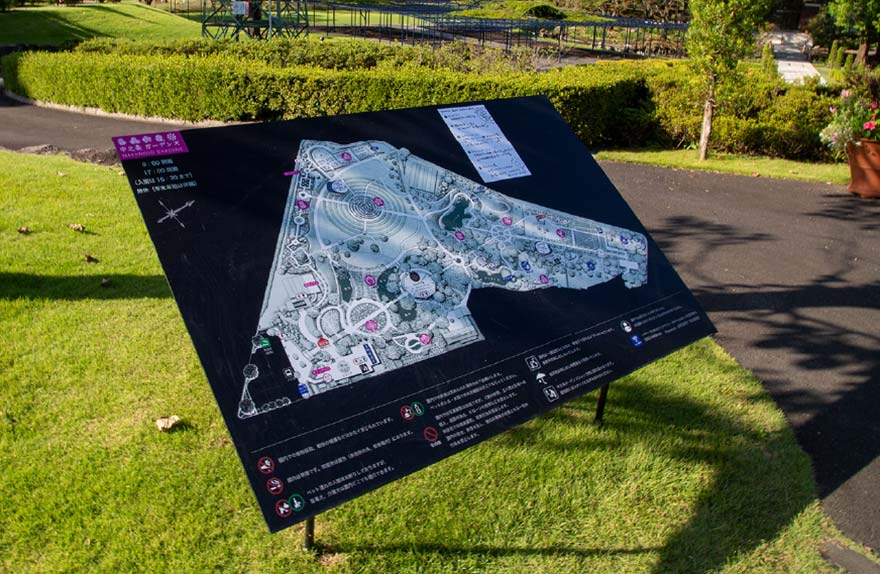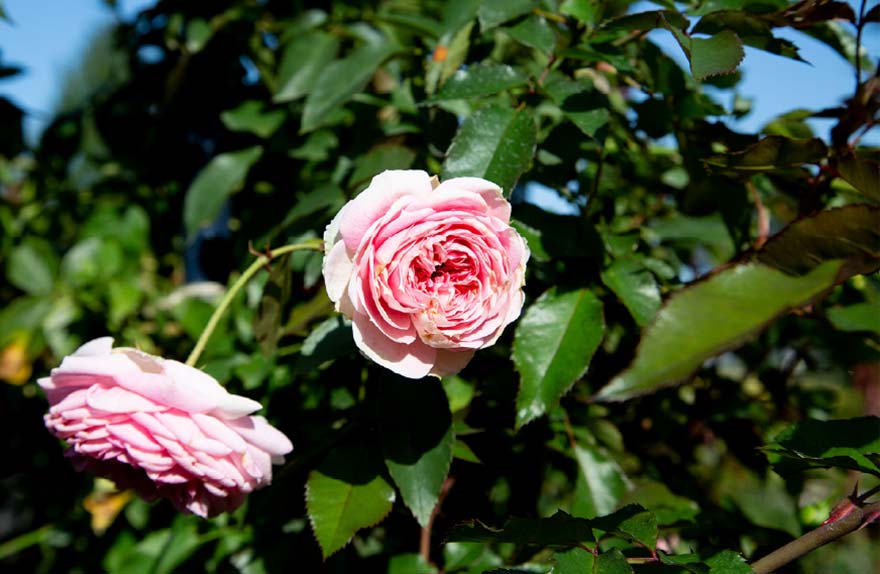 Tourism 02
Kuresaka Pass Sightseeing
Poet Bokusui Wakayama was born in Miyazaki Prefecture in 1897.
He visited Kuresaka Pass on October 20, 1922, on his way from Hanashiki Onsen to Shima Onsen, and composed a poem there.
Many monuments to Bokusui's poems stand along the roadside from Kusatsu Onsen to Sawatari Onsen over the Kuresaka Pass, reminding us of his travels in those days.
A poem titled "Kareano no Tabi" (Journey through Kareano) was written about his impressions of the trip, and a magnificent monument inscribed with this poem and a statue of Bokusui in his traveling clothes was erected at the pass in 1957.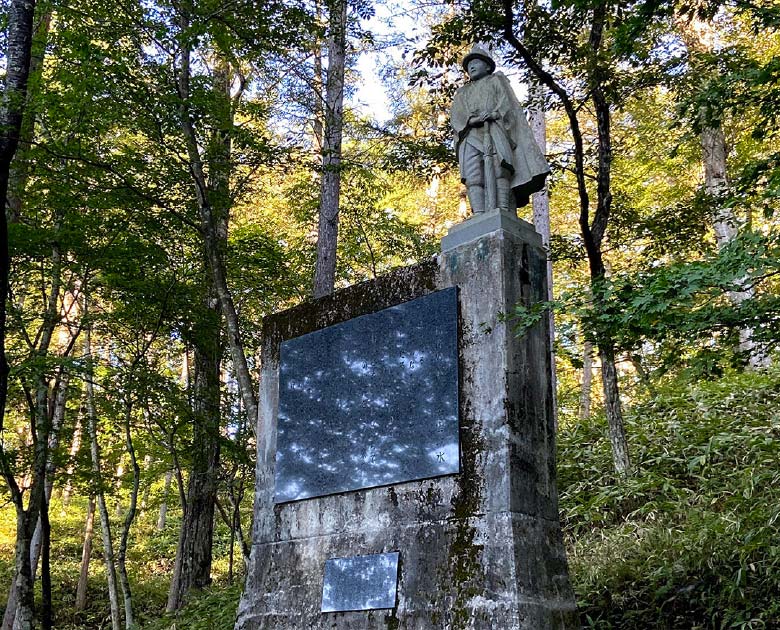 Kare No Tabi
(Journey in the Dry Field)

by Bokusui Wakayama
Dry
Chestnut seeds among the fallen leaves
Wet
Chestnut under the rotting leaves
in colors of all sorts
I picked it up without trying
No one crossing today's mountain path
The long road to the mountains this time of year
The pleasant mountain paths this time of year
Autumn leaves are shining
Hawks calling, hungry for food
From the hot water of Kusatsu in Kamitsuke
The road to the hot springs of Sawatari
Lonely Kuresaka Pass