Cooking
Local and Seasonal Ingredients
Cuisine
Both dinner and breakfast are served in the dining room.
Using local in-season products from the mountains.
Please enjoy our colorful cuisine.
We are happy to consult with you regarding your dietary needs.
Please let us know in advance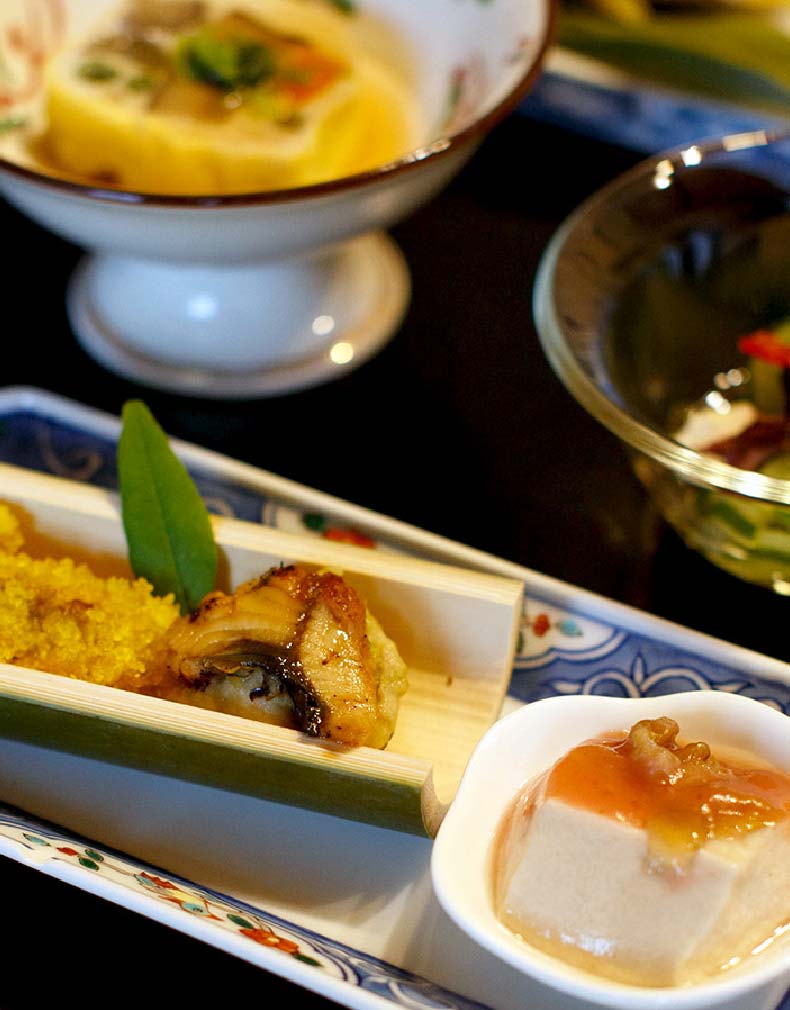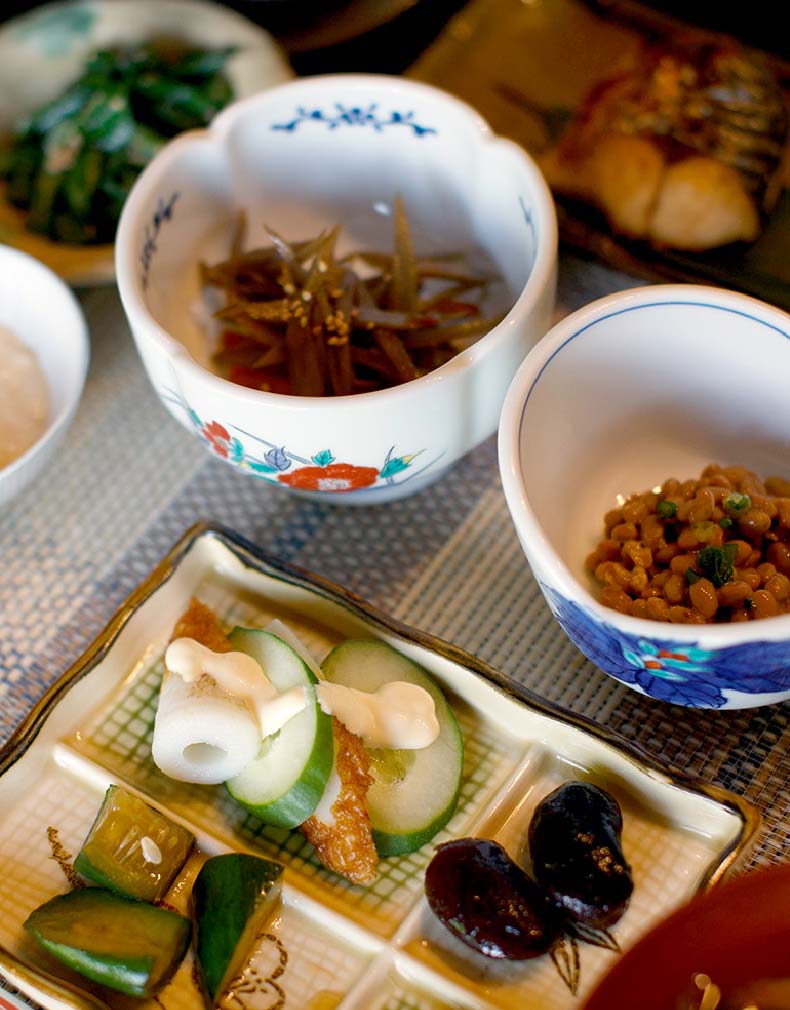 Banquet hall and grand hall
Dining room
Both dinner and breakfast will be served in the dining room.
The dining room is equipped with tables and chairs. Guests with weaker legs or backs can also rest easy.
The grand hall can also be used as a banquet hall.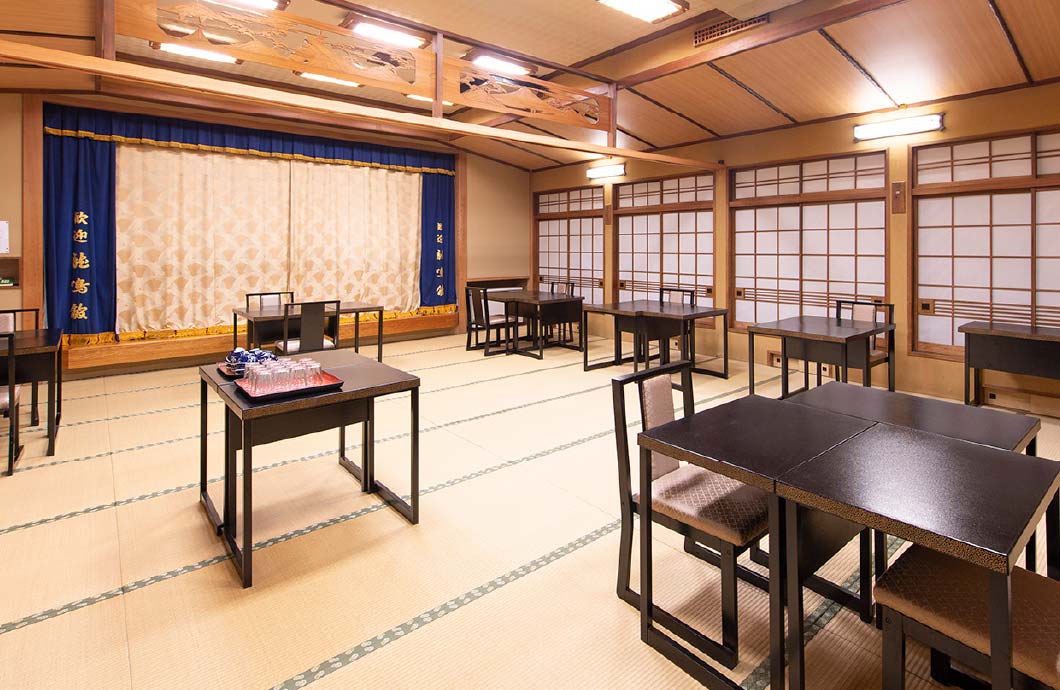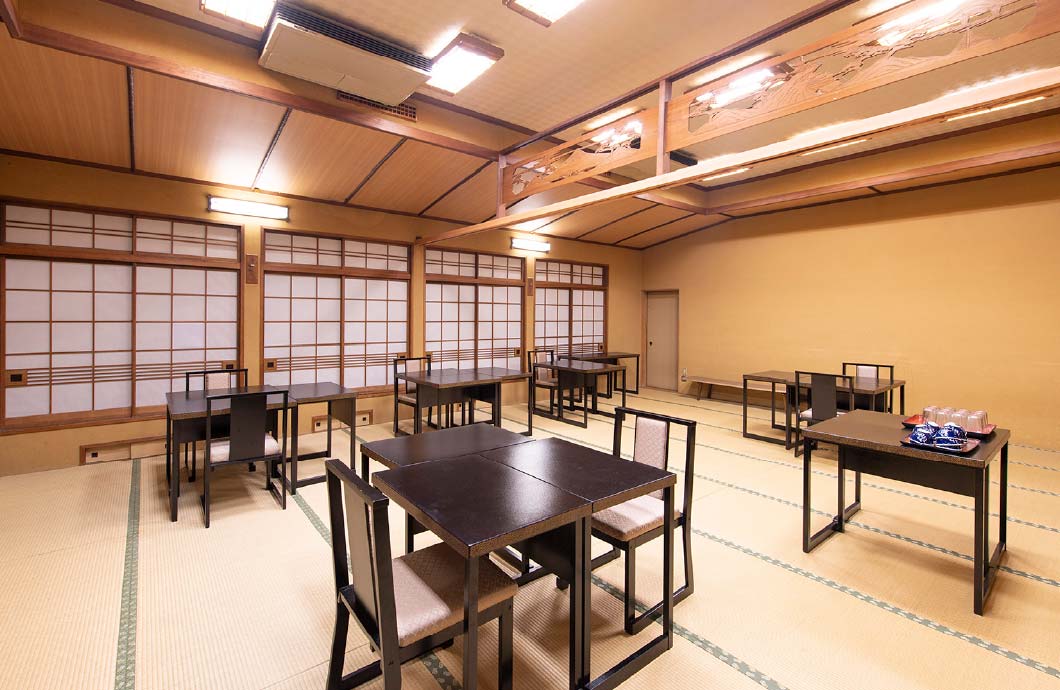 Home-grown vegetables
Hospitality
Ryumeikan offers home-style cooking using fresh and safe home-grown vegetables.
Please enjoy our seasonal, colorful, and delicious country cooking.